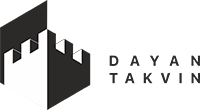 DAYAN TAKVIN Company was founded in 2019 with the aim of providing specialized activities in the field of construction of luxury homes and offices, buildings, road construction, bridge construction, and executive operations in the field of civil and urban planning. the company also operates in the field of construction and industrial facilities such as water transmission lines, electricity, sewage, and industrial treatment
The company has been active in recent years and has implemented including complex industrial projects such as OFOGH Company Head Office, GARNO Company Headquarters, Mika VIP Cinema and Restaurant, Karaj Sama Educational Complex, ZANJAN Paper Factory, NILOUFAR Residential Tower, Mahsa Residential Tower, Project MEHR PARAND Housing, MADAEAN Commercial Office Complex Project, it also has successfully designed and built modular houses and completed all projects under its contract.
The company has a structure capable of accurate and regular project implementation with the desired quality of a powerful project control unit. it also has the necessary equipment and tools to properly equip workshops with capable and experienced and efficient engineering, technical, and executive team, but most of all, the biggest asset is work values and honesty in its performance and executive work experience in more than 15 different and various projects throughout the country. these projects have been in cooperation with the largest employers and consultants in the field of construction .in working with these companies we have received certificates of good work satisfaction from all of them .and we are proud to be able to achieve all these goals through integrity and hard work.
Downlead Dayantakvin Catalog
(PDF)